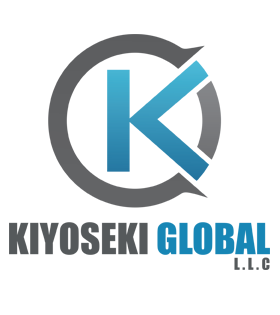 KIYOSEKI GLOBAL LLC
KIYOSEKI GLOBAL LLC (KG) is a full-service manufacturer and contractor of architectural aluminium and glass products that provides design expertise, engineering support, shop drawings, fabrication and installation of curtain walls (fully captured, two way structure glazing and four way structure glazing), Skylights, Doors & Windows, Partitions, Frameless and Spider System and Architectural Cladding, to the building industry.
Headquartered in the United Arab Emirates, to serve the Middle East region, we operate from a modern, purpose-designed manufacturing facility, with a huge fabricating and logistics centre, in the SAIF ZONE area, which is currently considered as the heart of the construction area in Sharjah. KG has well-proven expertise in its field, to face the challenges of today's complex business environment, by balancing experience with change and ongoing improvement, taking into consideration UAE's strategic expansion plan in the construction industry.
KG is managed by a team of professionals, who have extensive experience and a comprehensive portfolio in the use of architectural aluminium and glass works.
The management team at KG directly involve themselves with each project from start to finish, ensuring that clients benefit from their experience, strong direction and hands-on approach to exceed expectations through quality, service, innovation and efficiency.
KG is committed to respond to its customers' needs in every way possible; right from offering new concepts, implementing effective solutions and communicating to the final delivery; through creating quality effective solutions for its clients' requirements. Bearing in mind changing times, strict budgets and fast track programs, KG provides excellent services to architects, consultants, constructors and clients, giving accurate pre-contract advice on design, budgeting and technical assistance. KG achieves system excellence through application of the highest standards and the best practices of the industry. Our strengths lie in the quality of our design, using the latest technique software, employing professional technical and managerial staff, along with our latest technology, equipped in-house production and the highly trained fabrication and installation team.